In 1978,
Ruphin Coudyzer
made this photo at an exhibition of Tretchikoff's latest works.
I grew up in the Soviet Russia, so this image instantly reminded me of another familiar picture: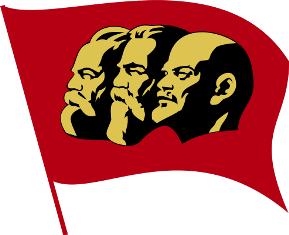 This is the red trinity, founders of Communist thought - Karl Marx, Friedrich Engels and Vladimir Lenin, as they were routinely depicted in the USSR.
What can we make out of this?...